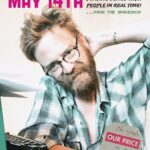 May 14
2022
Please sign up to catch our latest live shows!
...start transmission
Emerging from the Ghost Wars, The Spaceship is due for some recuperation. At the same time humanity is recuperating as well. Daily life still seems like a quasi- dream state; as routines start slowly shifting back to something we once thought as familiar but now seem strangely foreign. The veil of society lifted but for a brief moment, but then quickly hidden behind layers of high tech obscurities.
Humanity will need all of the energy it can get to face the changing landscapes. This is a great time to recollect and sit with friends new and old alike, and relish the company of great music that can be created amongst such great friends.
Our next artist will provide the inspiration to delve deeper connections with those around you. Help form a sense of community that is desperately needed for most to maintain high spirits and healthy outlooks.
Please welcome to our spaceship the benevolent bard Blake Thomas. Blake will be bringing a magical set of fine Folk Americana medleys with his band from Duluth Minnesota. Come watch this amazing show and be filled to the brim with positive musical energies that will help you weather through this odd existence.
Visit thespaceship.tv/ to purchase your ticket to this event. Come chat with us live on Saturday May 14th at 8pm CST Tickets are only $9.99 and help support local musicians face this odd existence along with us all.
Please remember to tip your art tenders at paypal.me/TheSpaceshiptv your support means a lot to us and helps us put out the best show we possibly can.
For more information on Blake Thomas, please visit the following links:
blakethomas.bandcamp.com/music
open.spotify.com/artist/1NheQfamofM0aEJca5NfVr
music.apple.com/us/artist/blake-thomas/209119991
joshharty.com/josh-harty-blake-thomas/
facebook.com/blakethomasmusic/
end transmission...
THFL Presents Blake Thomas, Live At The Spaceship