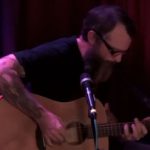 Aug 22
2020
Please sign up to catch our latest live shows!
...start transmission
On Deck we have the rambunctious band This Is Madness from Sturgeon Bay, fronted by former Madisonian Morgan Rae.
You may remember Morgan from the local Madison bands Devil to Drag and One Last Run. Morgan will be visiting in town and will rock the shit out us with her new group. And we look forward to it.
This show will be on a Friday instead of our normal Saturday time slot as we do not want to miss this opportunity. And you won't want to miss it either!!
So Tune In Friday August 14th at 8pm Dammit and get your socks rocked off!!
oh and please remember to tip your art tenders
end transmission...
This is Madness