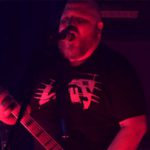 Oct 3
2020
Please sign up to catch our latest live shows!
...start transmission
Coming Soon!! The fantastic group, All Meridians will be playing a Live CD release Show!!
This will be a ticketed event with options for real artist CDs and albums!! Real Merch!!!
$4 for the Live Stream
$7 Stream + Digital Download
$15 Stream + Physical CD
$27 Stream + LP
Join the awesomeness and watch this show with us on Saturday October 3rd at 8pm, it is going to kickass!!
oh and please remember to tip your art tenders
PayPal: rustbelt@charter.net
For more on All Meridians:
allmeridians.bandcamp.com/
facebook.com/AllMeridians/
instagram.com/allmeridians
end transmission...
All Meridians