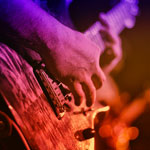 Jan 30
2021
Please sign up to catch our latest live shows!
...start transmission
Announcing the first of a new series, H.U.M. from the Spaceship. This will be another music based show that is designed to bring you additional musical energy reserves to your bounded bodies and boundless souls.
Once again joining us for the pilot episode will be none other than our good friend J. Marsden playing some new tunes in a special musical showcase style event meant to raise money for his new album release.
This will be a great time for all those that miss live music and supporting local artists.
Please remember to tip your art tenders.
paypal.me/TheSpaceshiptv
for more information on J. Marsden, please visit the following links:
jmarsdenmusic.com/
facebook.com/jmarsdenmusic/
end transmission...
H.U.M from the Spaceship.TV Presents a Night with J.Marsden